Board of Directors
Nob Hill Water is under the direction of a five person Board of Directors, elected by the membership. One director is elected each year for a term of five years. The office of President, Vice-President and Secretary-Treasurer are elected by the five board members. Currently the Board of Directors consists of: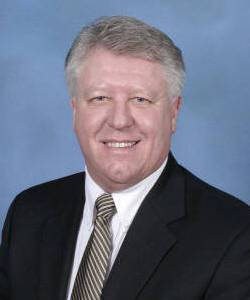 Mike Kokenge
President
Mike Kokenge joined the Nob Hill Water Board of Trustees in April 2014 and is currently serving as the President of the Nob Hill Water Association. He is a life time Yakima resident. Mike is an owner/broker of Coldwell Banker Associated Realtors, licensed in 1985. He has built good clientele in his many years in the Yakima Valley. He attended Carroll High School, YVCC and CWU. He has taken numerous classes like, Pricing Property, marketing and financing, and market analysis. He enjoys being part of the community and is part of multiple professional affiliations, including New Vision, Operation Harvest, director at the Yakima Red Cross and Broker of the Year in 2012. He has owned his own business and several properties, which helps him understand his clients' needs whether in business, commercial or residential property. Mike also, enjoys fishing, boating, golf, and sports of all kinds.
Shelley Marquett
Vice President
Shelley grew up and began her career as a Speech Pathologist in Western Washington. She graduated from WSU with a B.A. in Communication Disorders and Education, then earned a Masters degree from San Diego State University in Speech Pathology and Audiology. She subsequently gained her Educational Administration Certification from Heritage University.

In 1989, Shelley moved to Yakima to begin her educational administrative career as Special Programs Director for the Naches Valley School District, then East Valley School District. She didn't think she would stay in the Yakima area, but she fell in love with the weather, the recreational opportunities that Yakima offers, and Shelley's husband, Gale. Shelley retired in 2010 after 35 years of working in education.

Shelley and her husband enjoy golfing, boating, backpacking and anything that includes our three granddaughters.

She looks forward to serving Nob Hill Water staff and customers.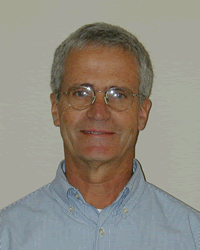 Jeff Stevens
Secretary/Treasurer
Jeff Stevens has been serving as a member of the Board of Trustees since February 2003. Jeff is a Licensed Civil Engineer with Gray & Osborne, Inc. He received his bachelor's degree in engineering from the University of Wyoming and his masters degree from the University of Colorado. Jeff is also a member of the Yakima County Water Conservancy Board. His experience with water issues in Yakima valley has been a valuable asset to the Association. Jeff and his wife, Lucy, moved to Yakima in 1993 from Denver. They also have one daughter.
Christian Schlect
Trustee
Christian Schlect is a graduate of West Valley High School, Washington State University, and Gonzaga University's School of Law.

He served as a deputy prosecuting attorney for Yakima County for three years after law school, then joined the Northwest Horticultural Council. There he worked on federal issues and international trade policy for tree fruit growers and shippers located in Idaho, Oregon, and Washington until retirement in 2017.