Project: NO-DES Trailer
NO-DES Has Arrived!
August 16, 2017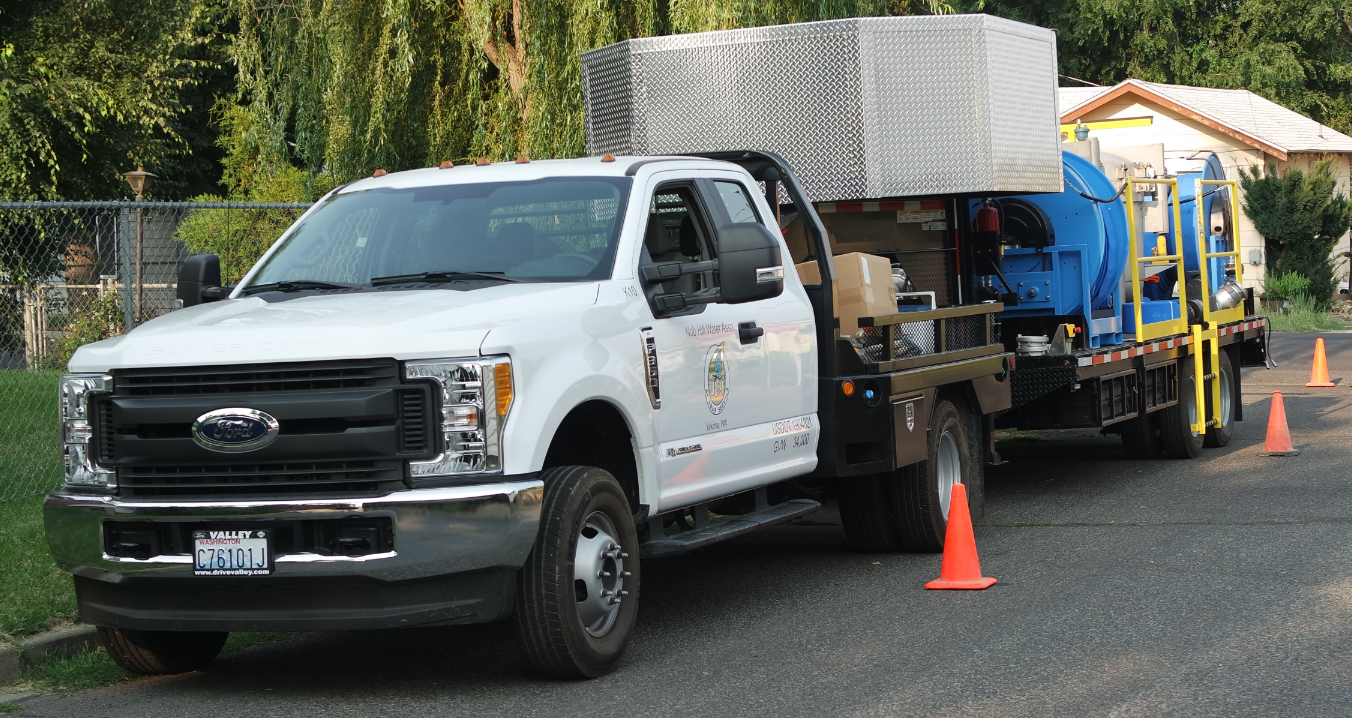 NO-DES or Neutral Output Discharge Elimination System, has arrived at Nob Hill Water! The NO-DES system utilizes a trailer mounted pumping, filtering and re-chlorinating system which circulates the water within the water distribution system. The NO-DES unit is connected with large hoses between two fire hydrants, which creates a temporary "loop" in the water distribution system. A pump on the unit circulates the water at prescribed velocities where it passes through a series of filters which remove intentionally "stirred up" sediment and particulate matter. Inline turbidity meters indicate when desired clarity levels are met, taking the guess work out of knowing when the flushing has achieved its purpose. The result is improved water quality and conservation of a vital resource ~
water!
We will be systematically cleaning mains in all of the Nob Hill Water Service areas in the near future. Watch for the NO-DES trailer in your neighborhood!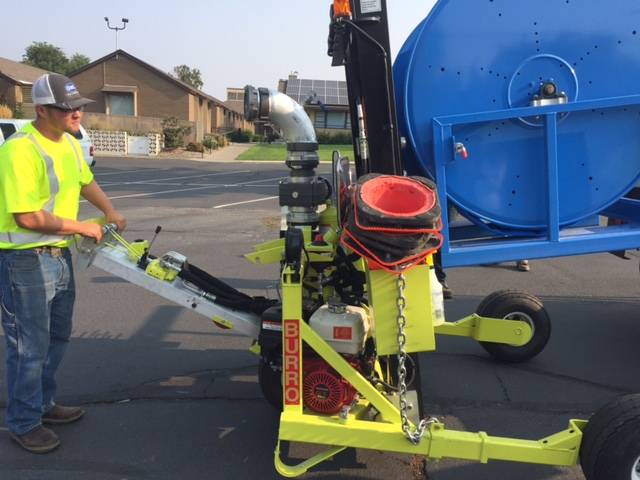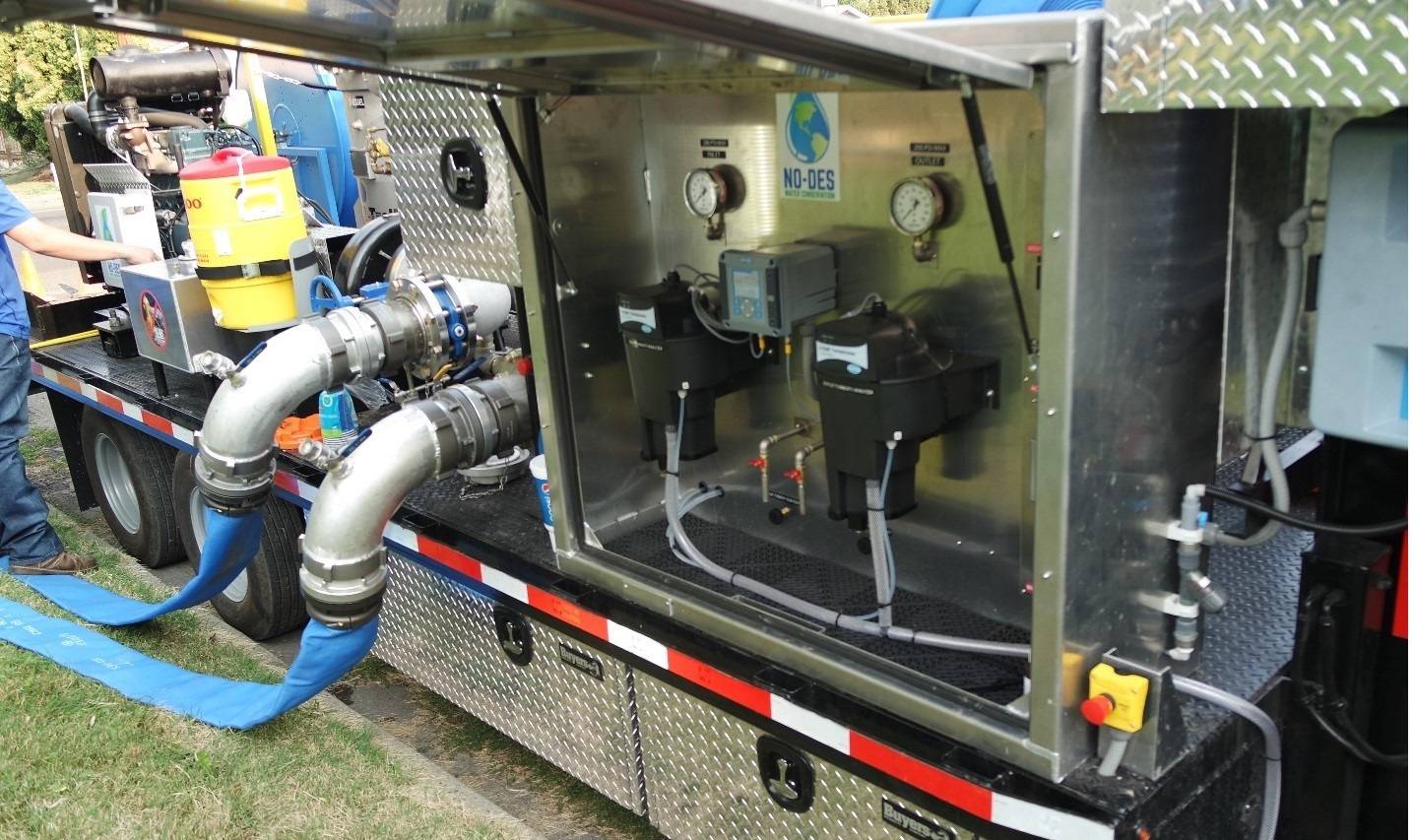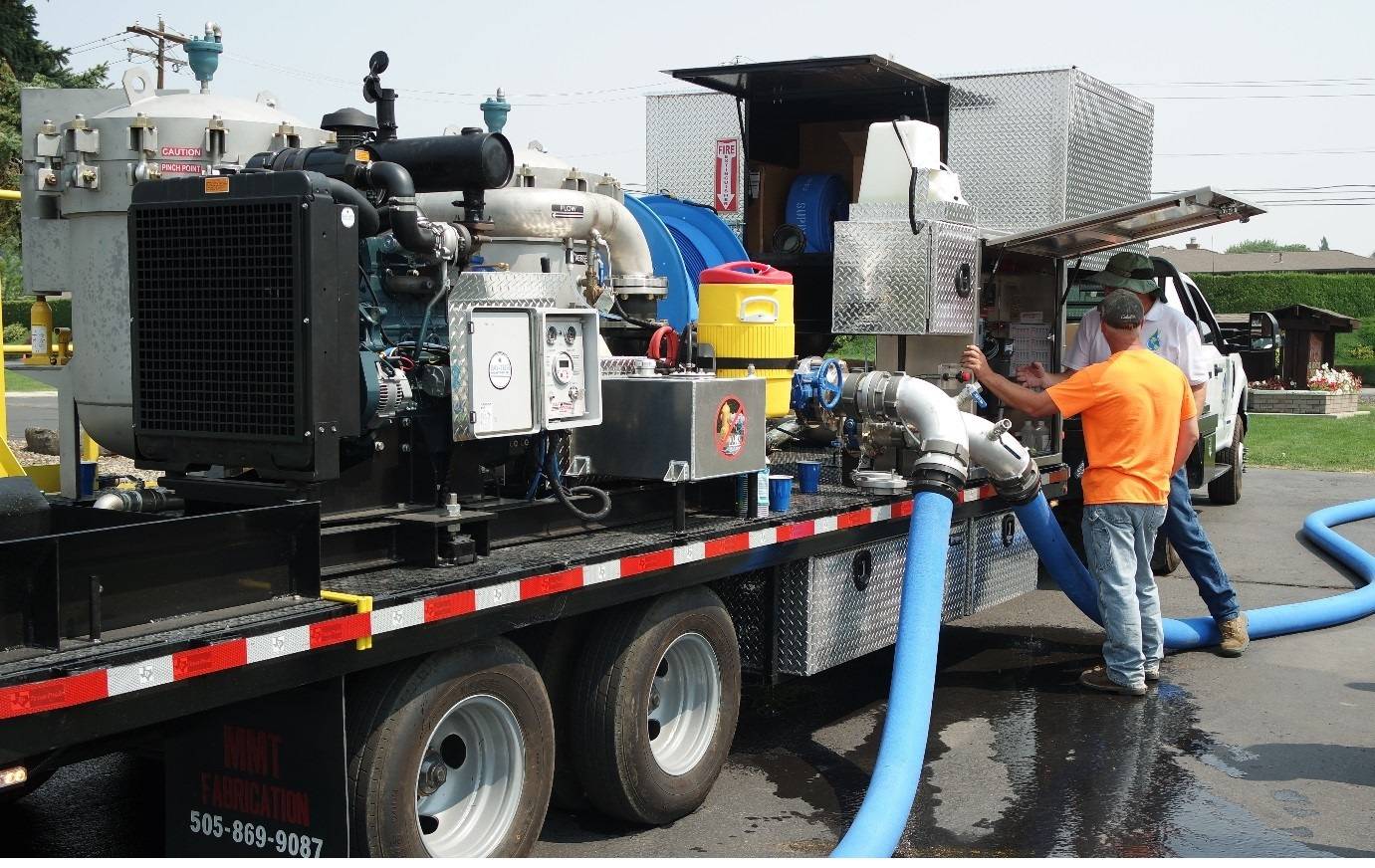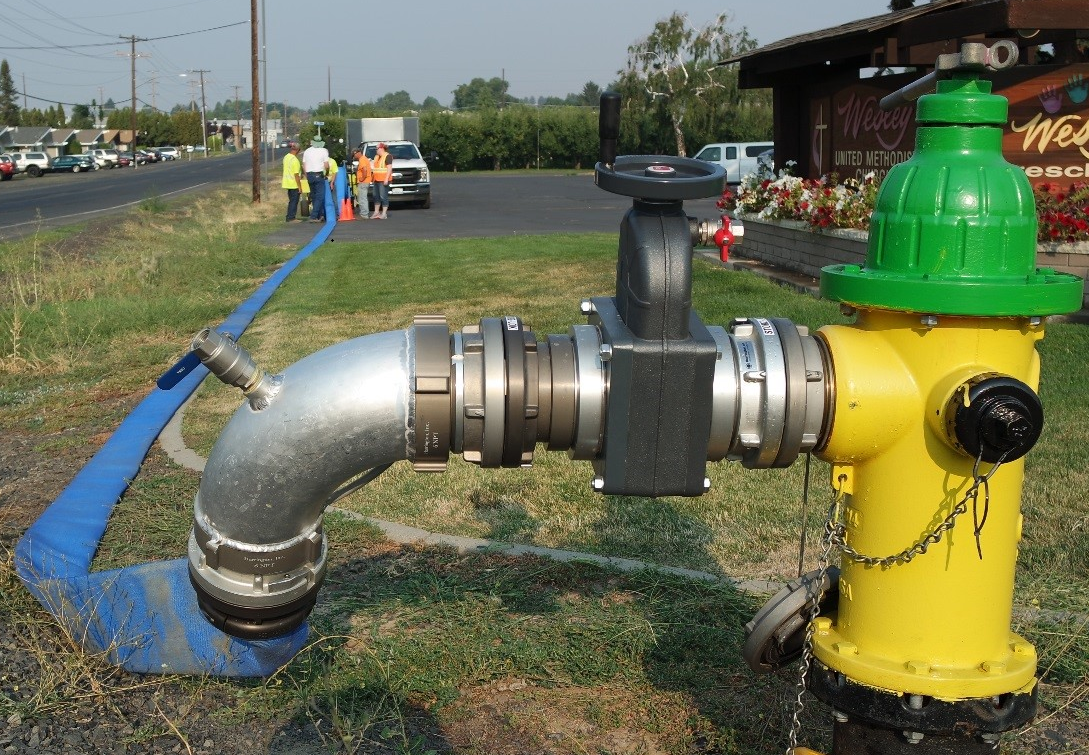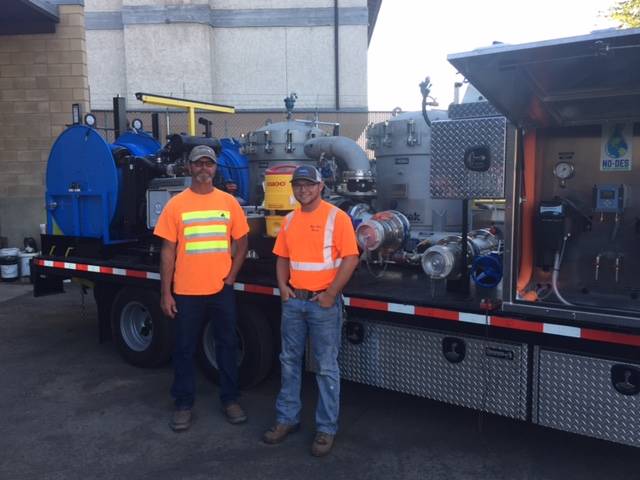 Meet your NO-DES operators Ray and Beau!
Ray has been with Nob Hill Water for almost 6 months but comes to us with over 15 years of experience in the water industry. Beau has been with us for a year and a half. If you see these guys out in the field with the truck stop and say hello!
---
---
Projects
View All
Minnesota Reservoir
(15 posts - Last Updated: October 24, 2019)
NO-DES Trailer
(1 post - Last Updated: August 16, 2017)